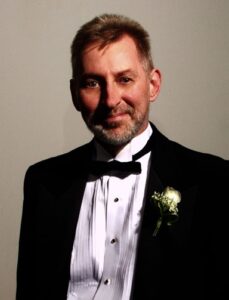 Robert Huntington, Artistic Director
Bob Huntington has been with Queen Anne's Chorale since the spring of 2003, bringing a wealth of experience in choral conducting and music education. He is a magna cum laude graduate of Towson University and holds a Masters of Music in Choral Conducting, with distinction, from Westminster Choir College of Rider University. Mr. Huntington has been active as a music director and is currently the music director at Presbyterian Church of Easton. Currently, Bob presents the "Engage the Listener" program on a regular basis at various locations on the Eastern Shore. He has been on the Adjunct Faculty of Chesapeake College, Anne Arundel Community College, the Community College of Baltimore County and Towson University. He is a member of the American Guild of Organists and the American Choral Directors Association.
Julia Morris-Myers, Accompanist for the Queen Anne's Chorale
Julia Morris-Myers is thrilled to be working with Queen Anne's Chorale. A native of Lubbock, Texas, she spent her formative years on the high plains and graduated from Baylor University with both a bachelor's and master's degree in music. She holds dual interests in both piano and organ and has taught piano privately for 30 years while also serving Episcopal, Methodist and United Church of Christ congregations as Director of Music.
One of Julia's great pleasures has been traveling the world as an accompanist for choral groups. She has played in England, Ireland, Wales, Germany, Austria, Italy, Switzerland, Ecuador, and the Canadian Maritimes and strongly believes in the power of music to bridge divides.
Julia and her husband Bill, a 'cellist, along with assorted pets, moved to the Eastern Shore three years ago to be closer to their Washington DC family. She is Director of Music at St. Paul's Episcopal Church in Centreville and continues to teach piano. In her extra-musical life, she leads contemplative retreats and offers spiritual direction to individuals.